Welcome to FarmsVille








A purchase can take up to 15 minutes to process.
You must be online on the server to receive your items.
---
SUPPORT EMAIL:
salesfarmsville@gmail.com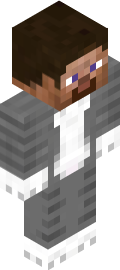 Steve
No recent top donator to display.
When 100% is reached, all online players receive a BARN KEY!
ACHIEVED 2 TIMES
For support visit our Discord at https://discord.com/UuAbBUaBuc
Please be aware of the following prior to making a purchase:
All payments sent to FarmsVille are classed as a donation to help keep the game server running, all virtual items received in exchange for the donation have no real life monetary value and may not be exchanged for real currency. All transactions are final and there are no refunds under any circumstances. Items purchased from FarmsVille do not qualify for European Rights of Withdraw due to them being virtual. If you are banned from FarmsVille you will not be refunded any money sent to FarmsVille. Bans and refunds are subject to the sole discretion of FarmsVille and associates. You can be banned from FarmsVille at anytime without warning, without reason. There is no guarantee on being able to join the server, and if the server is no longer operated you forfeit the virtual items. Refund requests concerning lag, glitches, or any other issues are subject to the sole discretion of FarmsVille and associates. 
Our privacy policy cover how we use your personal information, we take your privacy very seriously and take all measures to protect personal and confidential information. Any information used will be used to fulfil your order. We will never sell, or distribute your personal information to any third parties. 
In order to complete a Checkout and Purchase items on FarmsVille's store you must accept out Terms and Conditions, which includes more details about our store policies. If you have any issues with a purchase, do not message Tebex, Mojang, or Microsoft. Join out discord at https://discord.gg/UuAbBUaBuc or email us at salesfarmsville@gmail.com
Any contributions or purchases made on this store go towards FarmsVille, and its management team.
Opening a stop payment dispute or chargeback will result in automatic and permanent removal from our Services, including but not limited to Minecraft Server, Discord, Store, other Tebex stores. You understand although removed you still will not be entitled to a refund.